20.00 LIVE READINGS: Filip Klega, Lyuba Yakimchuk, Tobias Ryan
Saturday 21 October 2023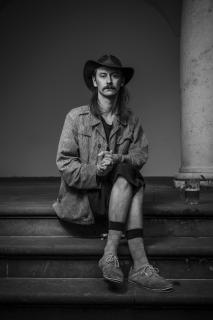 Filip Klega
Born in 1992 in Ostrava. He is a member of underground artistic group Vítrholc where he recites poetry and plays bass guitar. He is co-organisator  of author's reading series called Omlatina. His poems were published in anthology Pandezie and in international anthology Lines from Visegrad. His debut Andrstán (edition Mlat, Větrné mlýny, Brno, 2022) was awarded Jiří Orten Prize in 2023.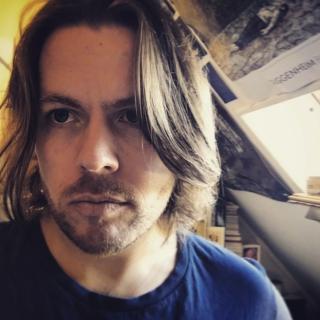 Tobias Ryan
Originally from Wales, Tobias Ryan lives in France where he works as a translator and Englsih teacher. He is Co-Editor in Chief on Minor Literature[s], and his writing and translations have appeared in publications such as Firmament, Berfois and Open Pen.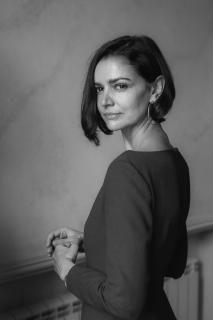 Lyuba Yakimchuk
Ukrainian writer Lyuba Yakimchuk was born in 1985 in Pervomaisk, Luhansk region, and currently resides in Kyiv, Ukraine. 
She is the author of several full-length poetry collections, including Apricots of Donbas, which sheds light on people's experiences in war-torn regions. She has earned several prestigious awards, including the International Slavic Poetic Award. The book was listed in Forbes magazine, Ukraine's Top 10 books about the war, and published in Ukrainian, English, French, Swedish, Polish, and Estonian.  Her writing has been translated into more than twenty languages. At the 2022 Grammy Awards, she performed her poem "Prayer" in English as part of John Legend's performance of his song "Free." Her book, Apricots of Donbas, has been recorded in French by Catherine Deneuve and the audiobook is set to be released in early 2024 by Edition des Fames in Paris.
In addition, she was named among the one hundred most influential people in the arts in Ukraine by Kyiv's New Time magazine (2015).