19.00 CRITICAL ENCOUNTERS: Louis Armand, Irmgard Emmelhainz, Milan Kroulík, Svitlana Matviyenko
Saturday 21 October 2023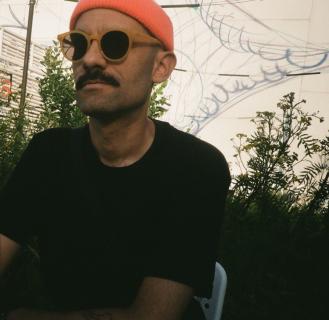 Milan Kroulík
Milan Kroulík is a young posthumanities researcher (Université Toulouse - Jean Jaurès, Charles University in Prague), photographer and novelist-to-be. He publishes on image thought engaged via anthropology, cinema, media theory and philosophy, while empirically experimenting with connecting technology and ritual, especially against Buddhist worldings and motion as conceptual ground. From these components, he works to transform infrastructures of thought to make them more fit for impossible futures.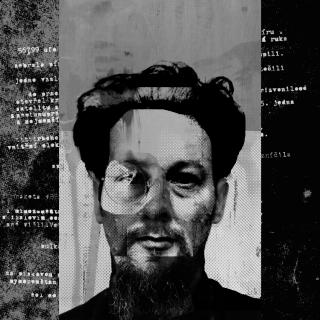 Louis Armand
Louis Armand is a writer, artist & theorist. His most recent works of criticism are Entropology (published by Anti-Oedipus Press) & Festins de Desmando, trans. Jorge Pereirinha Pires (Barco Bêbado), both 2023. He is the author of the novels The Garden (2001), Cairo (2014), The Combinations (2016), Vampyr (2020) & Glitchhead (2021). His poetry collections include DI/ODE (2023), Letters from Ausland (2011), East Broadway Rundown (2015), & Monument (with John Kinsella, 2020). His work has been anthologised in Thirty Australian Poets, Calyx: 30 Contemporary Australian Poets & The Penguin Anthology of Australian Poetry. Edited volumes include Mind Factory (2005), Contemporary Poetics (2007), Pornotopias (2008) & City Primeval: New York, Berlin, Prague (with Robert Carrithers, 2017). He directs the Centre for Critical & Cultural Theory at Charles University, Prague.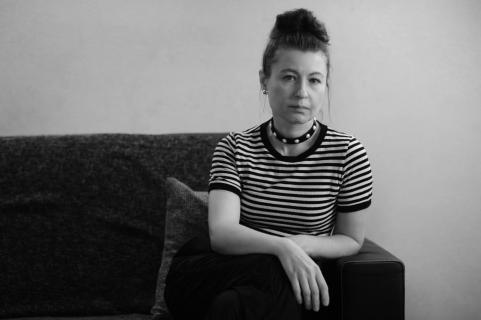 Svitlana Matviyenko
Svitlana Matviyenko is Associate Professor of Critical Media Analysis in the School of Communication of Simon Fraser University and Associate Director of the Digital Democracies Institute in Vancouver, Canada. Her research and teaching are focused on information and cyberwar, media and environment, infrastructure studies, and history of science. Recently she writes about the Soviet and the post-Soviet techno-politics, nuclear cultures, nuclear colonialism, and weaponization of energy infrastructure, focusing on the Chornobyl and Zhaporizhzhia NPPs, during the Russia-Ukraine War. She is a co-editor of two collections, The Imaginary App (MIT Press, 2014) and Lacan and the Posthuman (Palgrave Macmillan, 2018), and a co-author of Cyberwar and Revolution: Digital Subterfuge in Global Capitalism (Minnesota UP, 2019), a winner of the 2019 book award of the Science Technology and Art in International Relations (STAIR) section of the International Studies Association and of the Canadian Communication Association 2020 Gertrude J. Robinson book prize.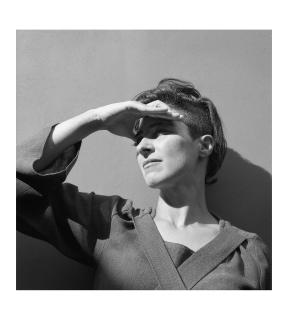 Irmgard Emmelhainz
Irmgard Emmelhainz is a global scholar, writer and professor based in Anahuac Valley (Mexico City). She holds a Ph.D. from the Art Department at the University of Toronto (2009) and an M.A. in Art History, Theory and Criticism from The School of the Art Institute of Chicago (2004) funded by a Fulbright-García Robles and a Jumex Foundation grant. Her work about film, the Palestine Question, art, culture and neoliberalism has been translated to over a dozen languages and she has presented it at an array of international venues including the Universidad Distrital in Bogotá, SVA in New York, University of California in San Diego, the Faculty of Fine Arts at the University of Porto, KHIO in Oslo, etc. The Sky is Incomplete: Travel Chronicles in Palestine is forthcoming with Vanderbilt (2023). Also in English there are Jean-Luc Godard's Political Filmmaking (Palgrave Macmillan in 2019), Toxic Loves, Impossible Futures: Feminist Living as Resistance (Vanderbilt, 2021) and The Tyranny of Common Sense: Mexico's Postneoliberal Conversion (SUNY 2021). She is currently curatorial research fellow at the Blackwood Gallery in Canada working on a book project and exhibition titled Gut_Brain 1: Destructive desires and other destinies of excess. She is member of the Mexican National System of Creators in the category of essay since 2018 and faculty at La Esmeralda, National School of Engraving, Painting and Sculpture. 
photo credit: Yvonne Venegas