PUBLISHING ROUNDTABLE: Simone Hutchinson, Manuel Marrero, Sarer Scotthorne, David Vichnar, Andrew Wilt
Saturday 31 October 2020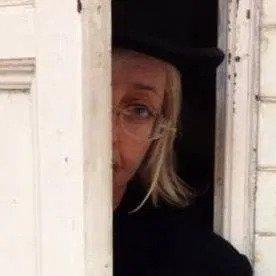 Sarer Scotthorne
Sarer Scotthorne is a poet and a physical performer, she played Gregor in her twenties in Kafka's Metamorphosis, shape shifting into a young man, a beetle and back to herself. She now performs poetry and moves between mother, pacifist, poet and martial artist. She co-runs Hesterglock Press and has two publications, The Blood House and Semblance. She is co-editing the anthology Writing Utopia and her full collection Meta Mutter is due out in spring 2020. She teaches Wutan martial arts in Bristol UK.
Interactive Reading
Click the video images to start the video.
Click the first slide to start the slideshow.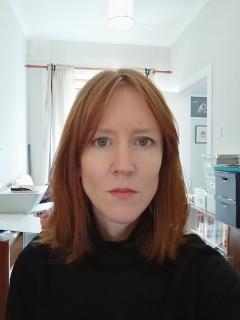 Simone Hutchinson
Simone Hutchinson co-directs Hedera Felix, an independent publisher of experimental literature and visual art. She founded the press in 2018 with the inaugural issue of Mycelia, a magazine dedicated to the weird and the eerie. Hedera Felix also publishes SisM, an online-only magazine devoted to digital work made using time-based and code-based media. She has collaborated in collective publishing for an art writing pamphlet series inspired by Italo Calvino's Six Memos for the Millennium. Mycelia published Issue 3 in February 2020. SisM will open for submissions later this year.
TW: @FelixHedera IG: @hederafelixcic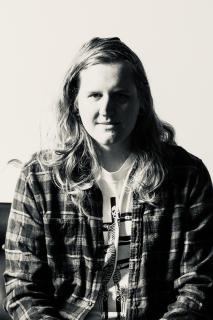 Andrew J. Wilt
Andrew Wilt has been working professionally in writing for over a decade. As a student, he was the founder and editor-in-chief of a university sponsored alternative newspaper. Since, he has worked in education, the corporate world as a writer and editor, and has lead writing workshops. Andrew is the author of Age of Agility: The New Tools for Career Success, which is currently being used as a textbook in universities, nonprofits, and Fortune 500 companies. 11:11 Press is a combination of Andrew's passion and purpose: writing, business, providing opportunities to underdog artists, and fostering engagement in the arts.
Interactive Reading
Click the video images to start the video.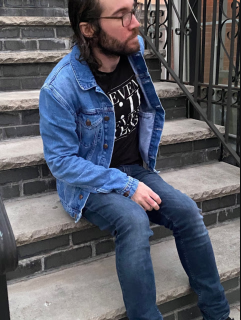 Manuel Marrero
Manuel Marrero is the founder/editor-in-chief of Expat Press, est. 2013. He is the author of the novels Thousands of Lies (2015) and NOT YET (2019). He's worked in education, led multilingual zine-making workshops abroad, and has been practicing DIY ethos as long as he's been in letters. With a ramshackle team, Expat Press has produced and published 16 books, three zines, one record, and has featured a piece of literature on expatpress.com every day since the pandemic began except for one. His aim with Expat Press is to champion literature in the adventurous tradition of Barney Rosset and Grove Press.