19.00 - Live readings (Asja Bakić, Jazra Khaleed, Klara Goldstein, Fergal Gaynor)
Sunday 16 October 2022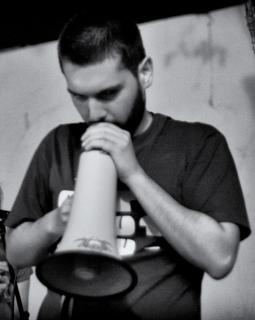 Jazra Khaleed
Jazra Khaleed is a poet, translator, and filmmaker. He lives in Athens and writes exclusively in Greek. His works are an indictment of fascism, social injustice, police brutality, and racism in contemporary Greece. His most recent publications are Requiem für Homs (parasitenpresse, Germany, 2022) and Requiem pour Homs et autres poèmes (Marges en Pages, France, 2022). His poems have been widely translated and have appeared in The Guardian, The Los Angeles Review of Books, World Literature Today, Lichtungen, Manuskripte, Die Horen and other publications. As a founding editor of the Athenian poetry magazine Teflon, he has introduced to a Greek readership the works of Etel Adnan, Amiri Baraka, Audre Lorde, Ghayath Almadhoun, Safia Elhillo and Bert Papenfuß. His short films have been screened at international festivals across the world.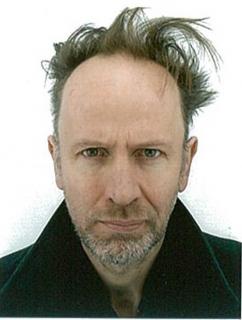 Fergal Gaynor
Gaynor Fergal was born in 1969 in Ireland. Poet, literary and art critic, curator and editor. Fronted various bands, all with the name 'Johnny' as prefix, in the late nineties. Around 2000 founded the art group 'Art / Not Art' with Dobz O'Brien, which, with Charles Esche and the National Sculpture Factory, curated the Cork Caucus in 2005. Became involved, in the late 2000s, in the organisation of SoundEye Festival of the Arts of the Word, introducing a 'promiscuous cabaret' and various art gallery-based events. Published VIII Stepping Poems and Other Pieces in 2010 with Miami University Press. Co-editor, with Ed Krçma, of art magazine Enclave Review. Runs SoundEye Press with Trevor Joyce. A second poetry collection, Clio's Ground, is being prepared for publication.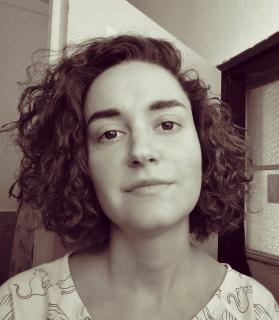 Klára Goldstein
Klára Goldstein got a degree in Czech studies at the Faculty of Arts of the Palacký University in Olomouc, and she focuses on interwar period poetry and the life and work of Pablo Neruda and his reception in Czechoslovakia. She is the author of collections Charcoal Piles (Weles, 2016), Cenotaph (Host, 2018), Falkenfrau (Host, 2021), for which she was nominated for Magnesia Litera, and of the monograph Attempting an Infinite Neruda (FF UP, 2020). Her latest collection, Rains of Maiernigg was published this year by Odeon. She occasionally translates and has been contributing to the on-line branch of the Host magazine, H70, with her columns. She has been published in magazines such as Host, Tvar, A2, Weles, Aluze, iLeGaLit, Texty or DR. She organises evenings with literature and music in Valašské Meziříčí and Olomouc.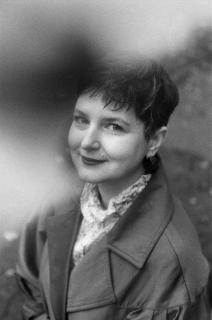 Asja Bakić
Asja Bakić (1982) is a Bosnian/Croatian author and cultural critic. She has published a book of poetry It Can Be a Cactus, as Long as it Pricks (2009), two short story collections Mars (2015) and Sweetlust (2020). Her fourth book, Come, I'll Sit on Your Face (2020), is a collection of essays on pop culture she originally wrote for the feminist website Muf (2014 – 2018). Bakić was selected as one of Literary Europe Live's New Voices from Europe2017. In 2019 Mars was published by Feminist Press in New York. Publishers Weekly included the collection on its annual best fiction list. German edition (Verbrecher Verlag, Berlin) came out in 2020.