Phillip O'Neil, MENTAL SHRAPNEL (Equus Press)
Sunday 1 November 2020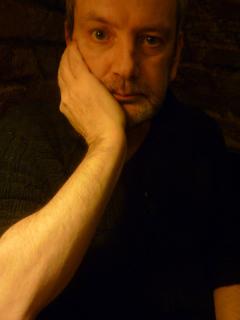 Phillip O'Neil
Born in London, Philip O'Neil worked as a journalist for two decades after reading history at Liverpool University and journalism at The London College of Printing. He worked as a travel journalist based in Antwerp, Belgium before moving to Prague in 1992. He was cast in plays for Prague's 'Exposure' group and 'Misery Loves Company'. He moved to Romania in 1998 and then Alaska, returning to London to work as assistant editor and feature writer for 'The Institute for War and Peace Reporting' covering events in The Balkans and the Caucasus. Returning to Prague in 2009 he wrote a monthly column for The Prague Review and has published his poetry in a number of publications including Scarlet Leaf Review, Wilderness House Review, and Suisun Valley Review. Mental Shrapnel, based partly in Prague, is his first novel and will be launched as part of PMF 2020. He is currently writing a second, set in the Czech Republic.
Interactive Reading
Click the video images to start the video.
Click the first slide to start the slideshow.