20.00 - 20.30 adO/Aptive: Daniel Hüttler & Janina Weißengruber with music by /eni
Saturday 31 October 2020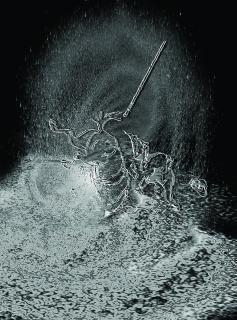 adO/Aptive: Daniel Hüttler & Janina Weißengruber with music by /eni
The adO/Aptive group is a name for multiple projects, ranging from reading groups to artistic exhibitions, conferences, academic papers etc. For Prague Microfestival, they have prepared an experimental Archeology video that explores the remains of a giant corpse found ashore after the "Big_Melt"
adO/Aptive foments critical thinking, potential action, communication and Otherness by adopting techniques to situate adaptive processes.
Janina Weißengruber is a philosopher and artist
"/eni" is the name under which the Vienna-based multimedia artist Maximiliane Leni Arman shares her music, developed from creating atmospheric soundscapes for her video works into an independent approach
Interactive Reading
Click the video images to start the video.