17.45 - 18.00 Richard Makin
Saturday 31 October 2020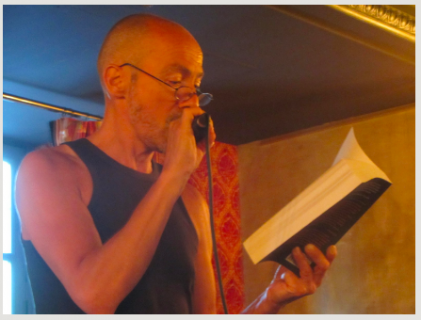 Richard Makin
Richard Makin is a writer and artist. He studied painting at the Royal Academy, London. His publications include the fictions Concussion Protocols (Alienist), Mourning (Equus Press), Dwelling (Reality Street), Forword (Equipage) and Universlipre (Equipage). His next novel is Work, to be published by Equus during 2021; excerpts from this book are serialized online by the publisher and have appeared in Golden Handcuffs Review and Tears in the Fence. He is a regular contributor to Alienist magazine. A further work of fiction, Martian, is forthcoming from if p then q. Richard lives at St Leonards on the south coast of England.
Interactive Reading
Click the video images to start the video.
Click the first slide to start the slideshow.