17.15 - 17.30 Sarer Scotthorne
Saturday 31 October 2020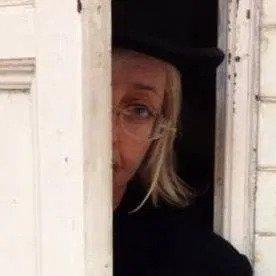 Sarer Scotthorne
Sarer Scotthorne is a poet and a physical performer, she played Gregor in her twenties in Kafka's Metamorphosis, shape shifting into a young man, a beetle and back to herself. She now performs poetry and moves between mother, pacifist, poet and martial artist. She co-runs Hesterglock Press and has two publications, The Blood House and Semblance. She is co-editing the anthology Writing Utopia and her full collection Meta Mutter is due out in spring 2020. She teaches Wutan martial arts in Bristol UK.
Interactive Reading
Click the video images to start the video.
Click the first slide to start the slideshow.