17.15 - 17.30 Artis Ostups
Friday 30 October 2020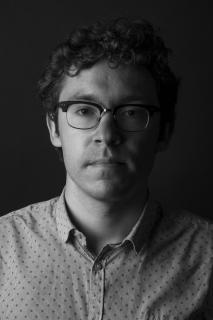 Artis Ostups
Artis Ostups (1988) is the author of the poetry collections Comrade Snow (Biedrs Sniegs), Photography and Scissors (Fotografija un škeres), and Gestures (Žesti). In addition to poetry, he writes literary criticism. He is a researcher at the Institute of Literature, Folklore, and Art, and a doctoral student of Literature and Cultural Research at the University of Tartu. Ostups is also the founder and editor-in-chief of the online magazine Punctum. His work has been translated into English, German, French, Russian, Lithuanian, Slovenian, Estonian and Croatian.
Interactive Reading
Click the video images to start the video.
Click the first slide to start the slideshow.