17.00 - 17.15 Nataša Velikonja
Sunday 1 November 2020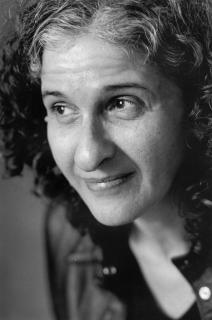 Nataša Velikonja
Nataša Velikonja (1967), sociologist, poet, essayist, translator, lesbian activist. She has published six books of poetry; her first poetry collection Abonma (Subscription / 1994) is considered to be the first openly lesbian poetry collection in Slovenia. She is also the author of five books of essays and scientific papers, two of them co-authored with Tatjana Greif. She has translated about twenty books of lesbian and gay theory, and radical social criticism, as well as theories of architecture and design. She received the Prešeren Award for her undergraduate thesis in 1993, the Župančič Award for her literary work in 2016, and the International literary award KONS in 2018.
Interactive Reading
Click the video images to start the video.
Click the first slide to start the slideshow.