16.45 - 17.00 Enis Maci
Friday 30 October 2020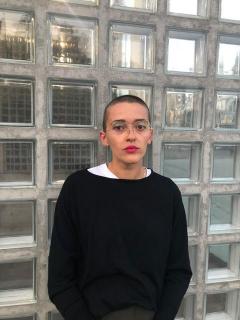 Enis Maci
Enis Maci, *1993, is the author of the essay collection Eiscafé Europa (edition suhrkamp) and of several plays, most recently WÜST (November 2020 at Theater Bremen). She has received several awards for her work. In 2021, she will be a fellow at Tarabya Cultural Academy in Istanbul as well as at the Villa Aurora in L.A.
Interactive Reading
Click the video images to start the video.
Click the first slide to start the slideshow.