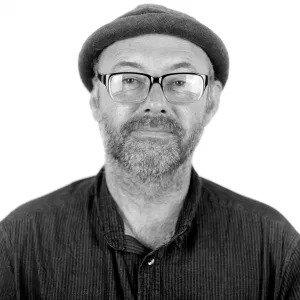 Paul Hawkins
Paul Hawkins works mainly in poetry, visual art & performance. They co-run Hesterglock Press & its Prote(s)xt imprint with Sarer Scotthorne. They also curate events, run creative writing workshops, collaborate with & support SJ Fowler's Poem Brut project as a performer, artist & publisher. They've written a number of books, some collaborative, some not. The most recent is Go Sift Omen (2019). Their work has been exhibited widely. KF&S Press will publish EACHWHAT, a collection of their visual work; text art, poem brut & collage later this year.
This Author / Performer's Events
Interactive Reading
Click the video images to start the video.
Click the first slide to start the slideshow.