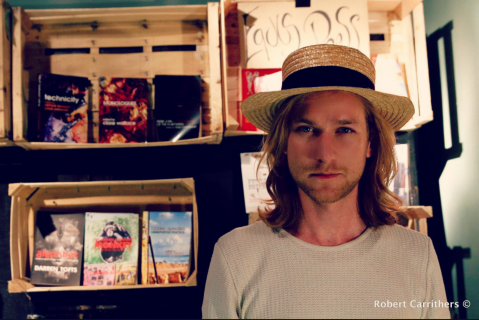 Aljaž Koprivnikar
Aljaž Koprivnikar, poet, literary critic, editor and producer. He regularly cooperates with various Slovenian and international literary organizations. His poetry debut, Ανατομία, was published in 2019 with the Greek publishing house Vakxikon, and in the same year, Anatomija was published by the Center for Slovenian Literature. Otherwise, his poems have been published in various literary journals or anthologies and translated into English, Czech, Greek, Croatian, German, Macedonian, Portuguese, Serbian and Spanish. Currently, he is living between several cities; Ljubljana, Berlin, Prague and Lisbon. To the first, he returns to Slovene literature and to organise the International Critics' Symposium "The Art of Criticism", Festival of World Literatures Fabula, Slovenian book days and International literary festival Vilenica; in the second he prepares an Anthology of young Slovene literature in German translation; in the third, he is one of the program directors of the International literary festival Prague Microfestival and in the last he often teaches at the Faculdade de Letras. He is currently preparing a new poetry collection for the Greek literary market.
This Author / Performer's Events
Interactive Reading
Click the video images to start the video.