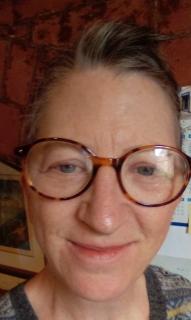 Sheila Mannix
Sheila Mannix is based in Cork, Ireland. A regular at Cork's SoundEye Festival of innovative and experimental poetry, sound and performance, she has been widely published in Irish, British and American journals including gorse, Shearsman, Tears in the Fence and Tripwire: a journal of poetics. Two chapbooks - "female corpse' and 'Lashed across the Skies' - are available free from online poetry publisher Smithereens Press and a third chapbook, 'Dual Poet Reader: One' is available from hardPressed Poetry. She has been  a 'Featured Writer' in Trinity College Dublin's literary magazine Icarus and is included in Martin Corless-Smith's 2018 Free Poetry Series anthology of contemporary innovative Irish poets edited by Ellen Dillon. 
This Author / Performer's Events
Interactive Reading
Click the video images to start the video.